Animal Success Stories
Here are some photos from the new owners with thier new family member in their forever homes. As you can see everyones happy all round.
August 2012
About a month after the death of our 13 year old Siberian Husky we really started to miss not having a dog around. Our Husky was 3 when we adopted from a shelter in Colorado. He was a really good dog and so well behaved. How could we not adopt again. We adopted our dog Tebow about a month ago. He also is a good dog and smart too. He is already house broken, has learned to sit, shake and now we are working on laying down on command. He sleeps through the night with my kids and doesn't need to go outside till 7 am. He's pretty awesome!

Another happy ending...we love them :)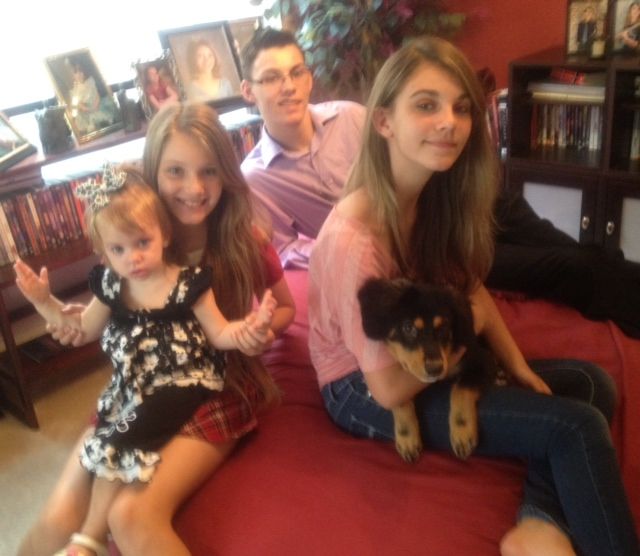 February 2012
Here's Dexter, or as we call him now, Zero (from the movie The Nightmare Before Christmas). He's a great puppy and is extremely happy with us, and we are extremely happy with him too! Anyway, here are a few pics of Zero when we first adopted him and today.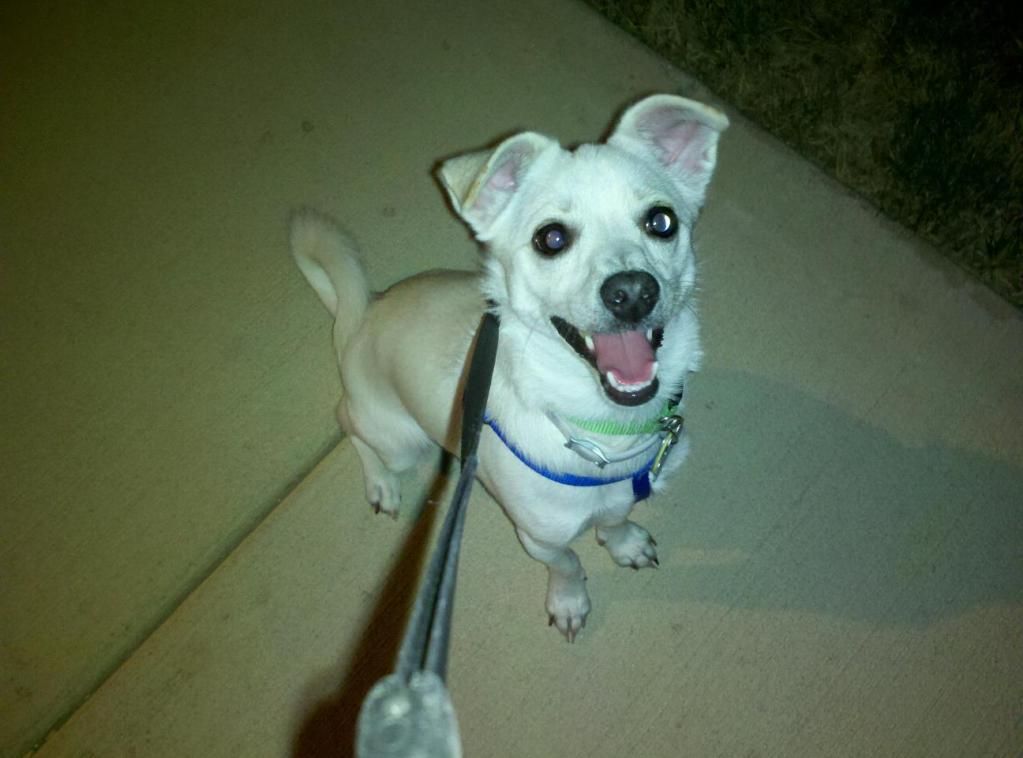 September 2011
Willis...love this photo. Thanks for sharing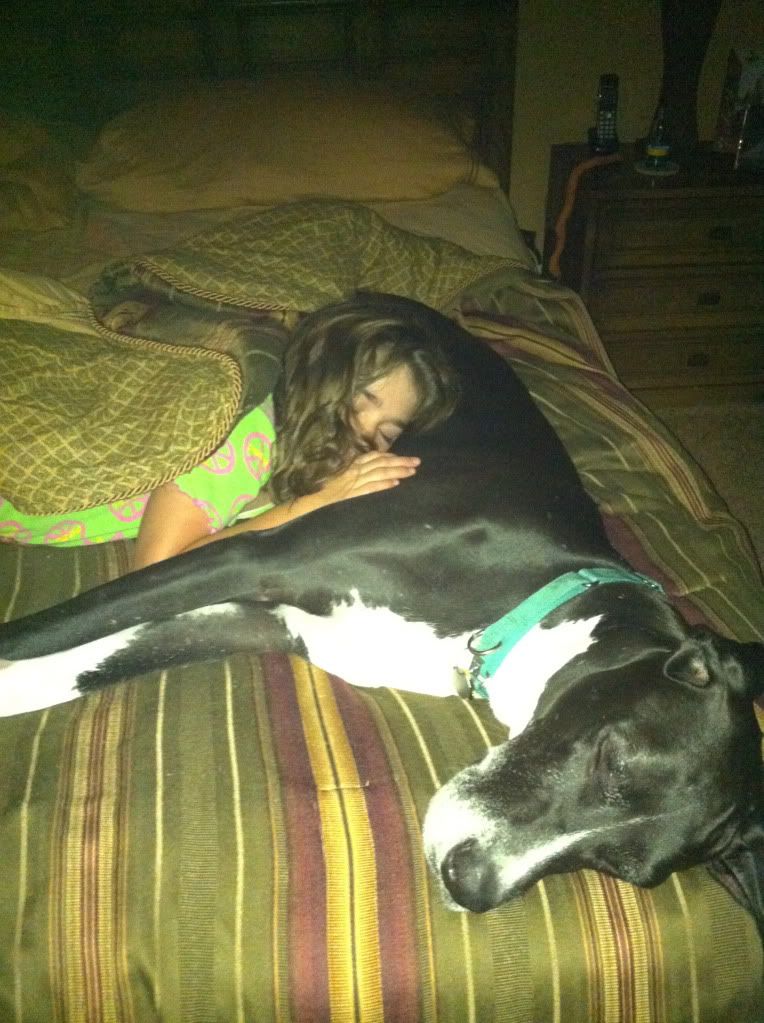 June 2011
Meet Sawyer and the love of his life...his sister. We love happy endings.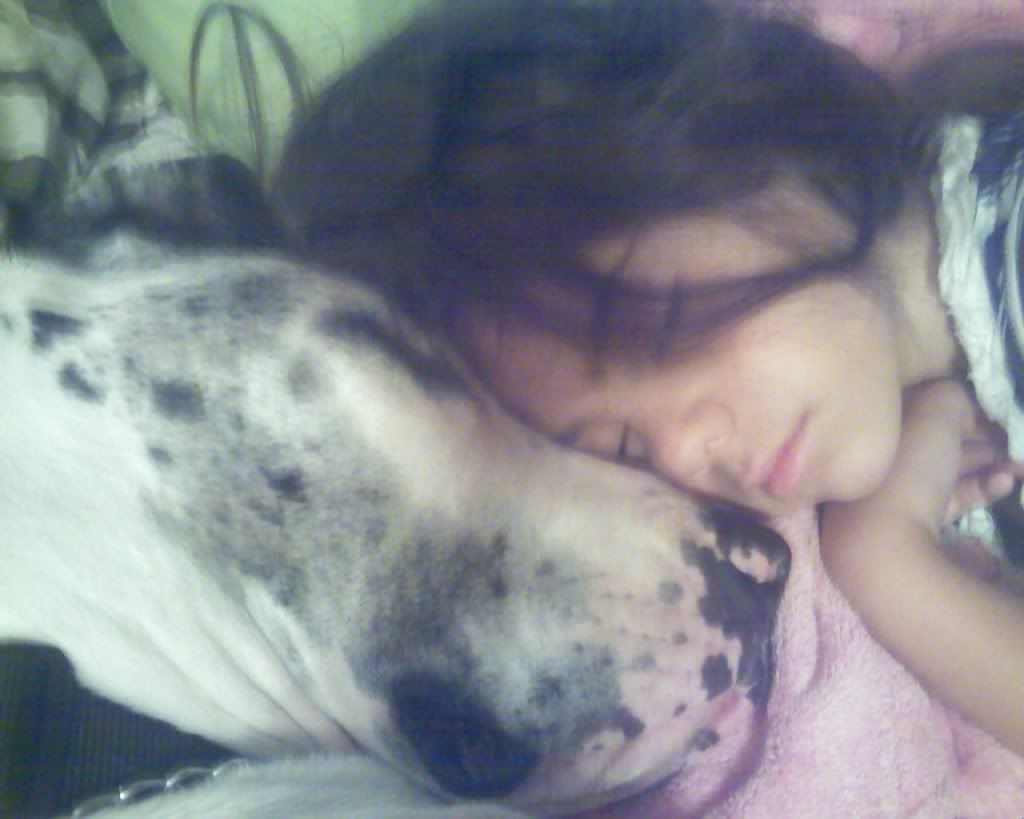 Molly and her new siblings. Happy endings rock.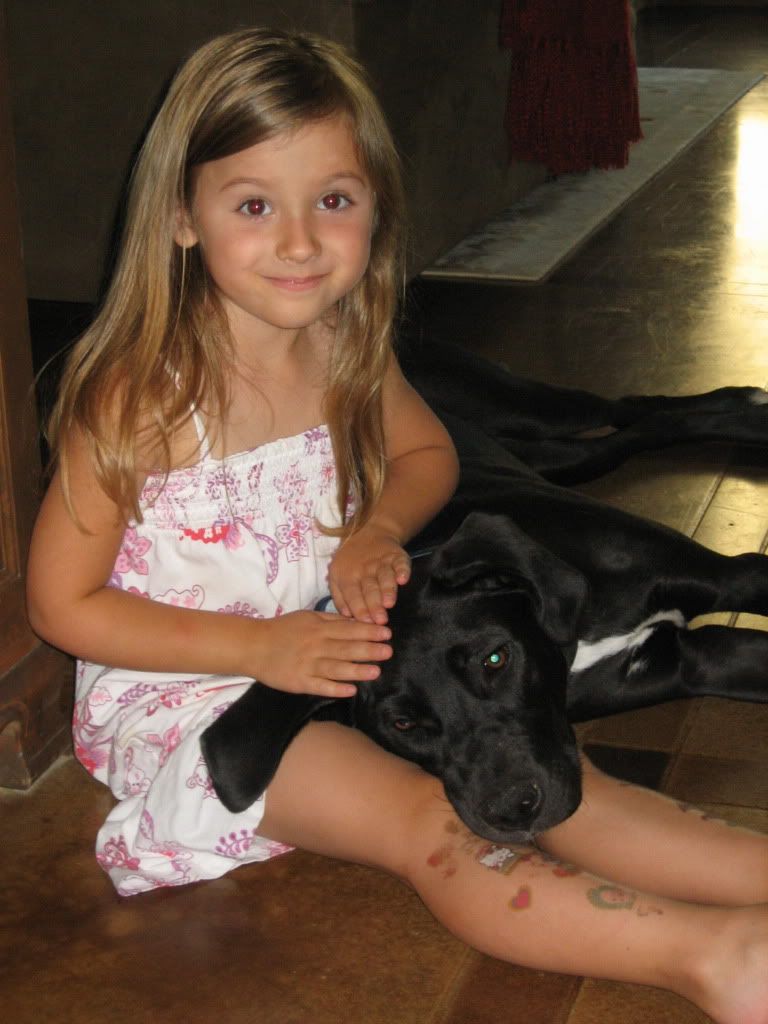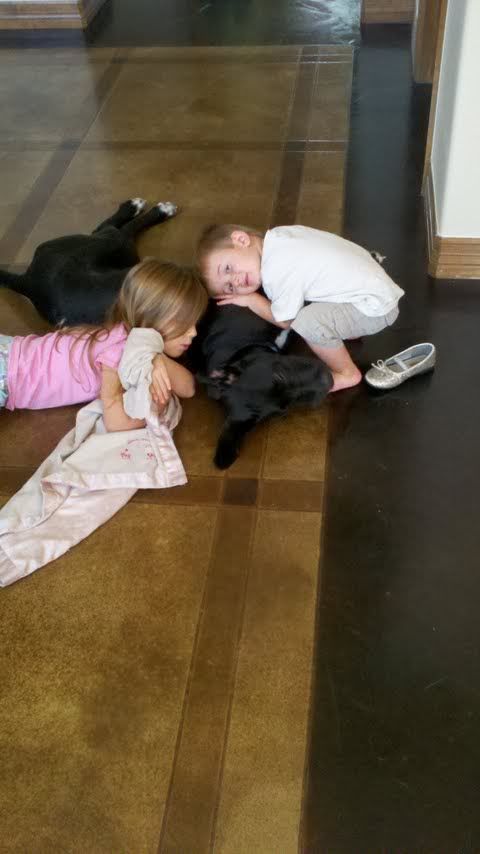 January 2011
Tommy & Alex are great friends. It's the best thing we've done to add Tommy to the family.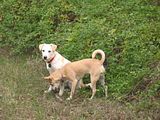 November 2010
We just love it when our seniors get that loving home they deserve.
She is the BEST! I love her soo much!! She is amazing!! She fits right in.. Last night she slept with me in bed, and had her own pillow ;) she loved her spa day!! She follows me everywhere which I adore! She's our new best friend! Thank you from the bottom of our hearts!!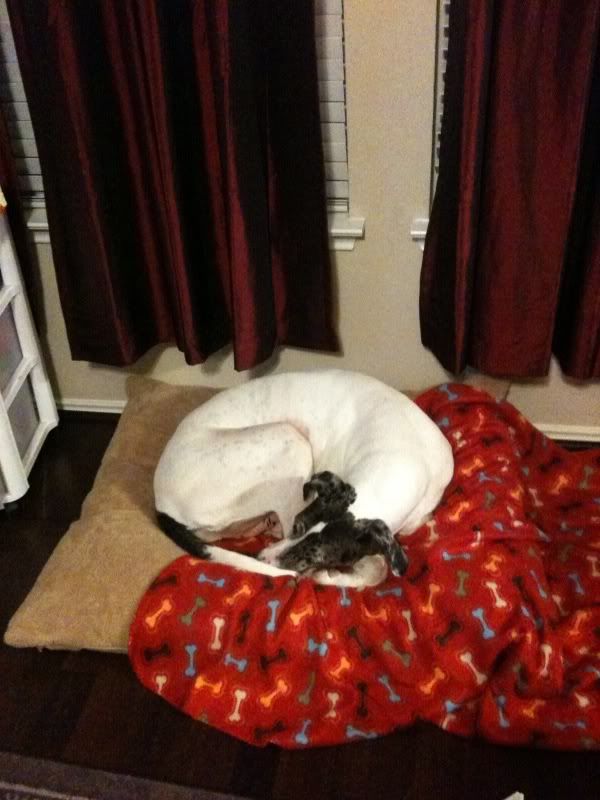 November 2010
Our long term girl found her forever home Lexi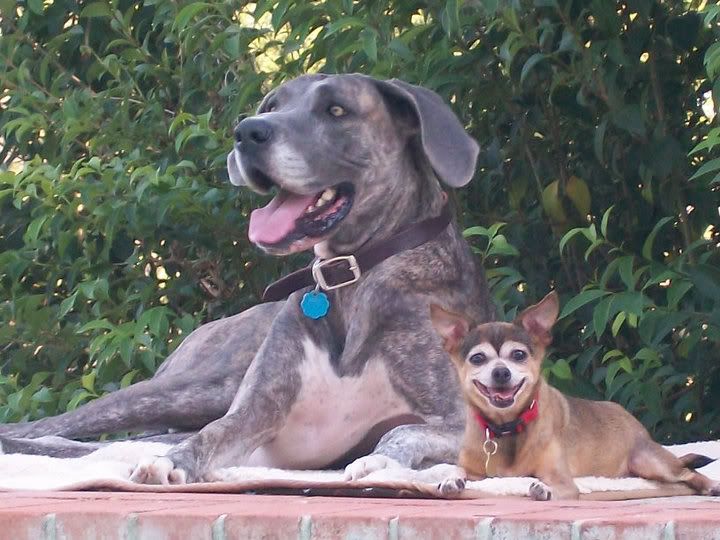 October 2010
Let me start by stating not all rescues are equal. I truly believe each has a heartfelt mission when they begin, but somewhere down the path there may be some people who get involved and take themselves too seriously and their "power" a little too far. Of course the primary focus must be finding the best possible homes for each animal – but when the authority to deem who is and is not a good owner for a pet is given to someone who is either unwilling or unable to see past their own ego then no one, least of all the homeless pet, wins.
In 2003 we wanted to adopt a dog. We wanted a dog that had a rough start to life and we wanted an adult since they are harder to place than puppies. We wanted a dog who might otherwise never find a "forever family." We had a nice home with a fenced yard and a lot to offer a canine deserving a second chance. I did hours of research and came up with a short-list of breeds that would be a good fit for our lifestyle and family. I started searching dogs on petfinder.com and linked to a local rescue (whose name has, thankfully, long since left my memory) in Northern Virginia where we lived. I filled out the online application thoroughly and honestly and waited for them to call to set up a home visit.
Several days passed and much to my surprise I did not receive a phone call, rather an e-mail. A rather cold and boilerplate e-mail informing me that after reviewing our application it was deemed we were not fit to adopt from them. Why? "Previous animal surrender." My heart shattered and I felt so embarrassed.
In the application I honestly disclosed that I previously owned both a dog (a bulldog) and a cat (a mutt). Upon separation/divorce I kept both of them because I loved them dearly and my ex-husband did not. At the time I was staying with family, but when I later moved to an apartment I had to re-home my dog. I went to great measure to ensure she was adopted by a loving family with children…they made her the mascot of their little league team! Not long after that my cat (who was 12 by then) bit my 4-year-old son a couple of times. I was heartbroken and distraught over what to do. My older sister (with no children) offered to take care of him (the cat, not my son!) In San Diego. So I purchased a one-way plane ticket FOR MY CAT and paid a flight attendant $20 to look after him on the flight. He flew with the crew in the cabin to California where he lived out his retirement years in utter, child free happiness.
The rescue organization never took the time to talk to me. Whoever reviewed my application put me on trial, convicted and sentenced me without ever hearing my voice. I was (of course) devastated. A coworker (who I didn't know was part of a rescue organization) assured me that it was the other rescue group – and the dog – who suffered because of that ONE person.
We really wanted a Border Collie so she helped me find a "breed rescue" group. The fine people at Blue Ridge Border Collie Rescue could not have been more kind. They understood how heart wrenching it was to re-home my previous pets all those years ago – but they appreciated the extreme measures I took to make sure they went to a home as good as the one I'd given them.
That's when we found our first!
Meg (Border Collie mix): She was dumped in a junkyard in North Carolina. She was found cowering under a gutted out car. She is NOT a junkyard dog! I can't imagine what she could have ever done for someone to treat her that way. She is lovely and loving and her only desire is to be with me, my husband, Ken or my son, Jake. She is (we think) about 10-11 years old now and still a semi-active girl. She is a certified therapy dog – she and I work with kids in school who are having trouble with their reading skills and at risk of failing. They read to the dog (who does not laugh or judge or criticize) and by the end of the school year they have remarkably improved skills. Some fool dumped my amazing girl, and she has now positively affected the lives of so many children, who will (hopefully) go forward, educate themselves and ADOPT a dog…it's perpetual I believe.
Noelle (Husky mix): Blonde to her furry, shedding core. Bless her sweet heart! Noelle was a stray than slinked up to me and another therapy dog team as we left a school in South San Antonio after giving a presentation to school children on caring for a pet. One of the things we teach is "Never go up to a stray! They might not be friendly…" …and here I am coaxing this pathetic little dog to me with treats and a bowl of water. After some convincing (and texting pictures) Ken agreed we could "test drive" her for a weekend. Meg was supposed to be "Jake's dog" but she had really taken to me as her primary person. We'd been discussing getting Jake his own dog. So I brought her home and realized she'd never been inside a house. She was scared to cross the threshold. She'd never walked on GRASS…she would step and then look at her paws like she was walking in jello. We had to take her to an empty lot in our community to get her to pee for a few days! Over the weekend Jake fell in love with her – we all did. She was goofy and silly and just a joy to have around. She played with Meg (Meg NEVER played…it was beneath her dignity). Then Sunday evening Ken and I went out and when we returned Jake told us something was wrong. He showed me a spot on the tile (he left it there purposefully so I could "inspect") and I thought, "GREAT…she's in SEASON. PERFECT." So I grabbed a paper towel and wiped it up… but it wasn't blood. It was green – and sort of a thick substance. Knowing "green = infection" I told Jake I would get her to the vet first thing in the morning. The next morning our vet informed us she had something called Pyometra – her uterus was infected and horrifyingly she had been pregnant and lost all the puppies in utero. She was only 20 lbs...and a nearly full-term pregnancy? Good God. He said surgery was the only way to save her and that had we not found her when we did she would have surely died a painful death on the streets of San Antonio (more proof that there are no coincidences!) So 2 days and $700 (two weeks before Christmas) later our "free" dog came back home. She sheds like its fashionable and now weighs about 37 lbs. (our vet calls her "sturdy") Jake saved her life by noticing something was wrong and she is his very BEST friend.
Karlie (Great Dane): I met a woman whose Great Dane was a certified therapy dog when I volunteered at a dog show. This dog was amazing…and so gentle. I'd LOVED Great Danes since I was a kid and read Marmaduke comics in the paper. Since moving to Texas I'd seen so many Great Danes I knew we had to have one. I knew that. Ken did not. It took 3 years of working it into conversation, hint dropping, surfing the web for rescues and ultimately pouting to get him to agree to consider it. Tammy (who's Dane, Maverick was the one I met at the show) was connected to San Antonio Great Dane Rescue so I knew they had to be good people. Karlie was a 6 year old female who had been abandoned in her backyard by her (divorcing) owners when they left the house. Who DOES this?!? A kind neighbor tried to take her in, but had Danes of their own and the female of the pair attacked Karlie. She wouldn't eat and stressed. The owner contacted SAGDR who came and took her into foster. We knew (or thought we did) that Danes don't live a long life and my heart broke when I read her story thinking she might spend her last years in foster because not many people want an "senior" dog. We went to an adoption event to meet her (after our home check!) and she came home with us that day. She is now nearly 140 lbs. and HEALTHY. She plays with a ball sometimes and she LOVES to walk on a leash. She is a favorite of the children in our neighborhood. Interestingly, an AMUSING as hell to me is that she absolutely ADORES Ken…actually I think it is SHE who owns HIM. Irony.
Emmy (Great Dane): "There's this sad, LITTLE Great Dane who was chained to a tree for 3 years…they just need a foster for her…a TEMPORARY HOME." Thus began the story of sweet Emmy. Little was true enough; she was only 70 lbs. when SAGDR retrieved her after receiving a call that she was a seizure due to neglect. She only has half a tail. Her front legs aren't formed properly so she kind of "paddles" when she walks – and her rear legs were WAY underdeveloped. And she was sad – and fearful – yet trusting enough to give you a chance to show that not all humans are so…well…inhumane. She had every parasite known to exist – and probably a couple yet to be discovered. She was so thin we could see each and every rib and vertebrae in her – literally. We had to coax her to even eat baked chicken breast! Our big plan was to nurse her back to health, showcase all her wonderful qualities and find her a wonderful forever family. Which we did. With us. The other dogs accepted her immediately; even Meg went and slept next to her as if she were protecting Emmy while she was weak. She's strong now - gaining weight slowly, but surely. She is heartworm positive, but I hold out great hope that through some amazing grace that she will somehow be negative when we retest in January. She's been on a preventer that has, in the past, once in a rare while, killed off ALL the heartworms. It's unlikely, but still… She plays and walks (like a bull) on a leash. She is without doubt the sweetest dog I've ever known.
The casa is full. But I can't remember what it's like to have less than four dogs. Each one adds something unique and ridiculous and amazing and even a little frustrating (the FUR and vacuuming twice a day so my house "doesn't smell like we have four dogs"!)
…so I have to wonder what that narrow minded individual at the first rescue organization I applied to would say now? Ten years and four dogs of our own - plus the dogs that have been rescued by friends/family because they've seen, through us and our pack, that you don't have to have a pedigree to get a really remarkable pet.
RESCUE. ADOPT. There are incredible animals out there who will love you with their entire little furry souls for giving them another chance at a life.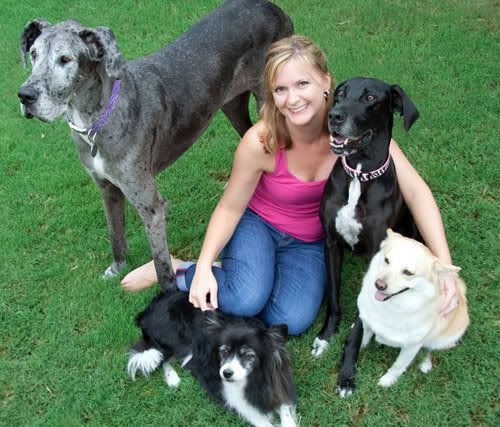 April 2010
Chief has his new home and is loving life.
Chief HAS a big bed, but prefers to "hang out" with my old foxhound, Elliott. They have become good pals :)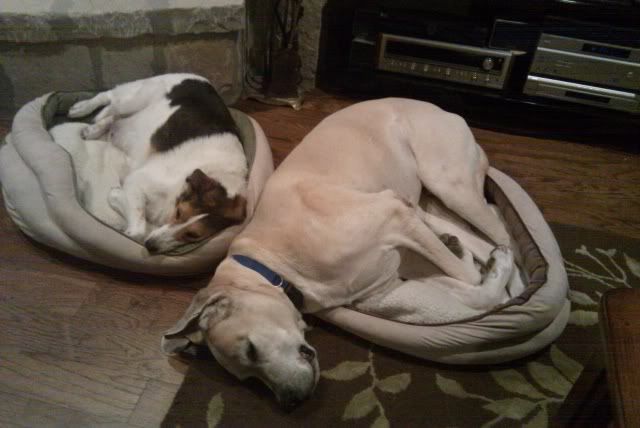 August 2009
Antone finds his home..... dont you just love happy endings. Antone with his older brother Sunny, and Antone loves him . Life is good and it is only going to get better for him.
brotherly love
June 2009
Tito was adopted out in November 2008 and this is an update on him. Look how happy he is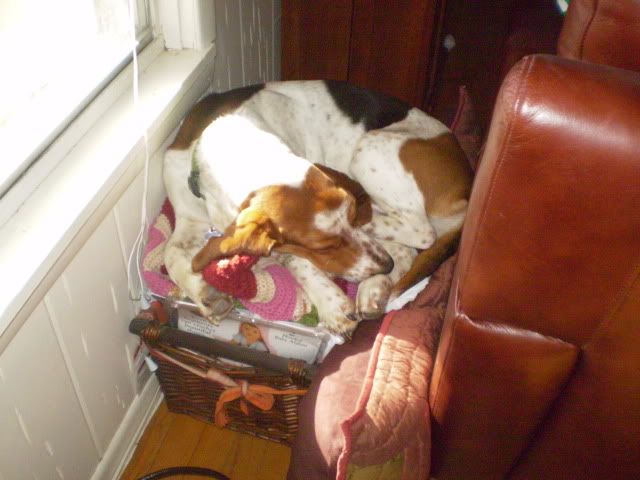 Burt living it up in the lap of luxury..we love these happy endings. Can life get any better.....
sharing some quality time with dad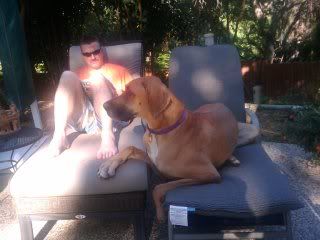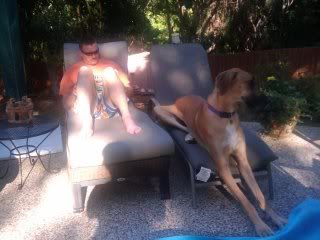 April 2009
OCTOBER 2009 - CONGRATS TO LILLY FOR GETTING HER CGC AND BECOMING A THERAPY DOG...WE ARE SO PLEASED AND HAPPY..MORE PHOTOS TO COME
I grew up with Great Danes, and always wanted one as an adult - but when my husband and I got married we were living in an apartment and just didn't have the room. Almost 13 years later, and about a month after we lost our red & white Siberian Husky to old age, we knew it was time to find another dog for our family - and for Skye, our 6/7 year old rescued Golden Retriever.

A friend had sent me a link to a different posting on petfinder.com, and although I wasn't interested in that dog - I did a little search and fell head over heels as soon as I saw a photo "Sierra". I called my husband to come and see the information, and instead of saying "no way!" like I thought, he instead asked if she was still available! I was so excited I e-mailed straight away to find out!

I learned that there was a LOT of interest in her, but they'd let me know. A couple of weeks went by and finally I heard that we had a home visit scheduled! We met Tina on a Monday, and got "two thumbs up", but we weren't sure if Lilly had been adopted because her information had been taken down off the website. We were extremely nervous about it - but at the end of the week we heard that we had been chosen to be her forever family!

That weekend, we drove all the way to San Antonio to get her and couldn't have been any more excited than we were that day! The kids and Skye were thrilled to have this gorgeous little girl as a part of our family. She was wonderful all the way home, including a stop at the pet store to pick up a couple hundred dollars worth of the bare essentials: collar, toys, leash, toys, food, toys, raised dog bowls, toys, chews, toys... :0)

The first few weeks have been a little rough since we found out that she had both kennel cough and giardia. The kennel cough is gone now, but she still has giardia. She's now on a special prescription food and some more medicine. None of this slows her down though - even still enjoying long walks, going to the dog park and taking little road trips with us! Like a typical puppy she plays hard and then crashes hard.. always preferring to cuddle up with me or Skye!

We couldn't imagine our family without her! Easter weekend we'll be going camping for the first time with our children, and the dogs get to come too. They are going to have a blast!

We did change her name.. it is now Lilly Blue. Lillies are my favorite flower and a pretty girl's name, so it seemed to fit all round! Thank you all SO MUCH for letting us be her forever home. We couldn't be any happier!

Best Regards,

Jeff, Tammy, Brooke, Jayden, Caelan, Skye & Lilly Blue.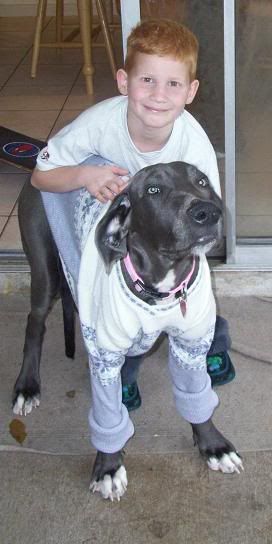 March 2009
Dondon (now Rosco) was picked up from Corpus Christi from Peewees animal shelter, they found him and he was skin and bones and couldnt even walk. Handed over to us we took this beautiful boy and waited for his perfect owner to turn up...In walks Phillip...now Roscoe and Phillip are best buds and Rosco is home now...i love the couch photos they rock. Phillip says they go for runs and walks around the town. Rosco gets a kick out the fact that all the dogs around the neighbor hood are penned up, and he gets to go running. Rosco goes for car rides when Phillip has short errands to run, and he even comes along with Phillip to house parties and mingles with "their" friends and other dogs. Sounds perfect to me.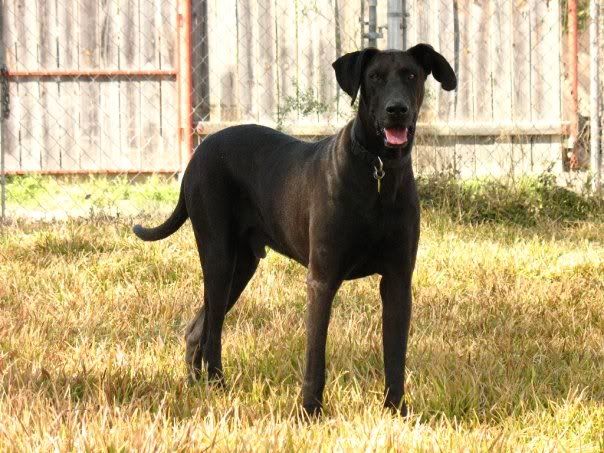 My favourite photo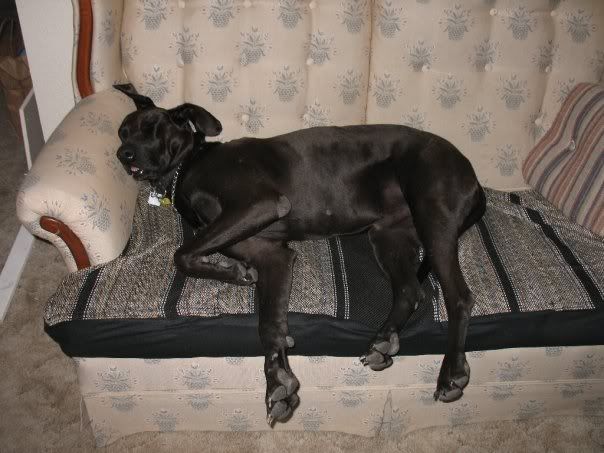 February 2009
Pauli has found her forever home and even has two lovely siblings to keep her company....on their boat!!!!
Doesnt Pauli look like she has always had a boat.... she sure does in these pics.... happy sailing Pauli...
A life on the ocean waves.....................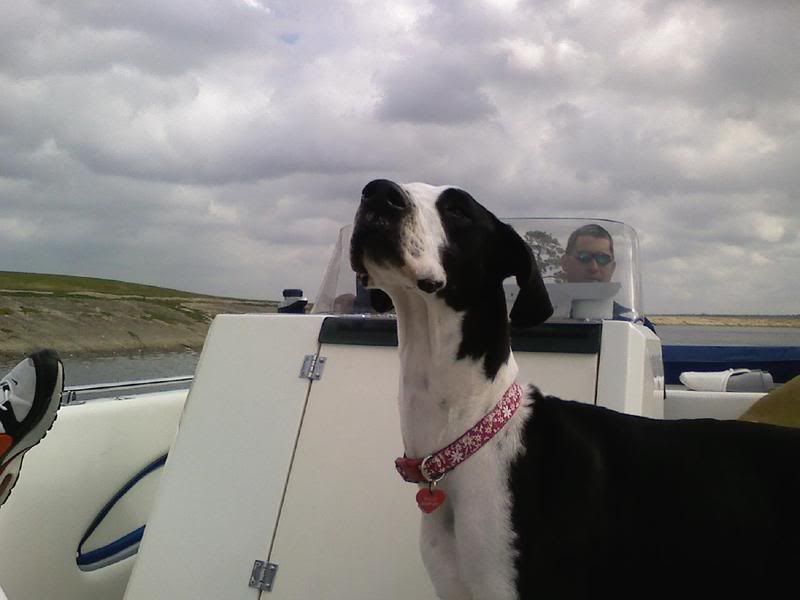 Avery the black female was ahorribly mangey (demodex) pup that I pulled from ACS at 5 months of age - they were not going to release her tome becauseher time was not up and I would not leave until they did. They had put the one down that morning that I had come to get because of skin issues - so I was not leaving her!! Thankfully she was adopted by a loving family as you can see she is just a beautiful young girl with her sibling.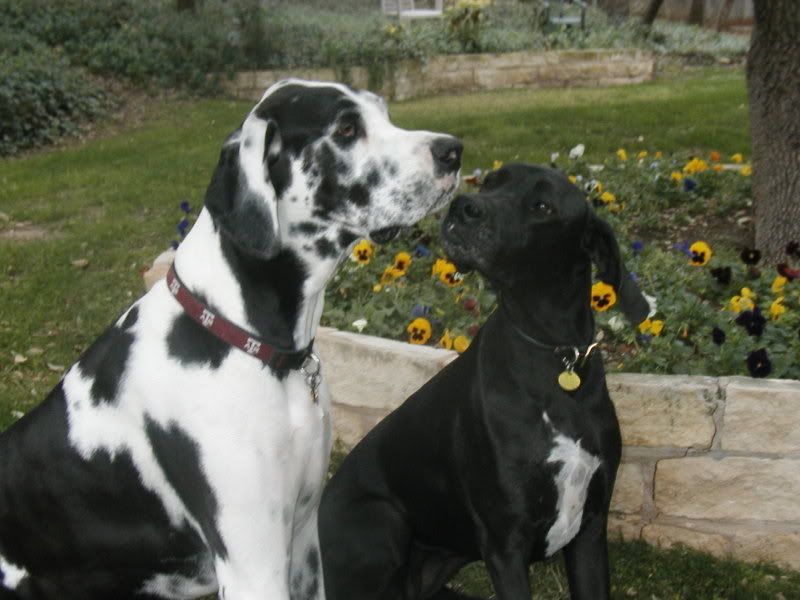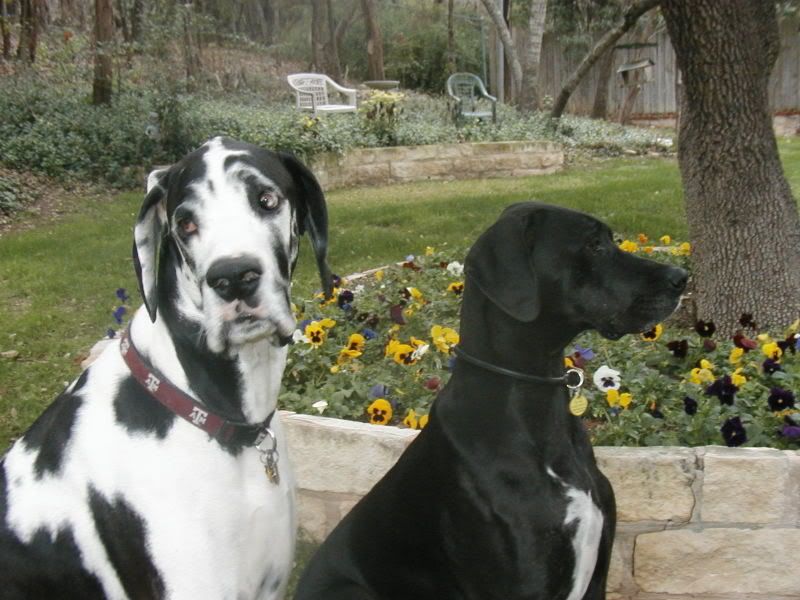 Duke was adopted by Kate in October. He is doing amazing and is completely spoilt, or is it that he has the family under his paw?..... He loves to go running with me everyday especially at the park and has done very well at the dog park there. He and the cat are inseparable they even sleep cuddled up together sometimes! He is up to and holding steady at 155 lbs and is so muscular doesn't have very much fat at all, and the callouses he had on his elbows are all gone! He still has his battle wound scares but he gets compliments and how gorgeous he is every time we go out! He is a big 'ol ham and just eats it up...
Mysty was picked up on our way back from Corpus Christi as she was an owner surrender. She was really under weight and scared, she stayed with Joellen for a while and was a little growly but then she found her forever home with her new owner, they found each other and Mysty is just even more beautiful in her new home with her new owner. Thank you for adopting her, she is a wonderful dog.
the movie is great we just love watching her playing...look at her go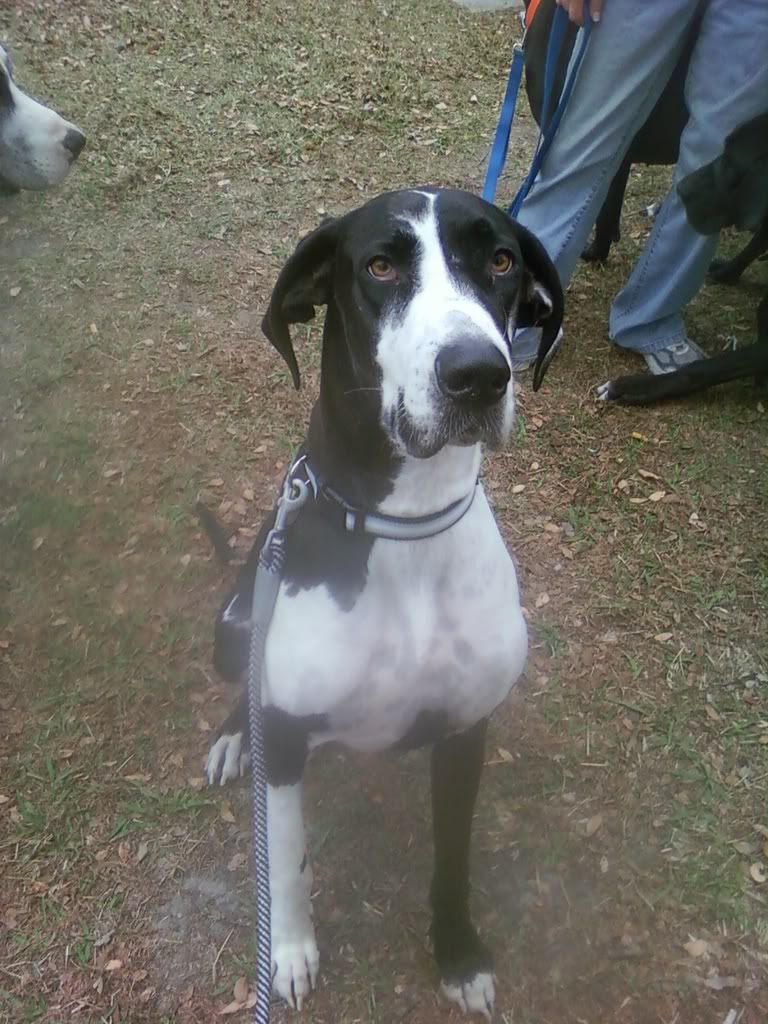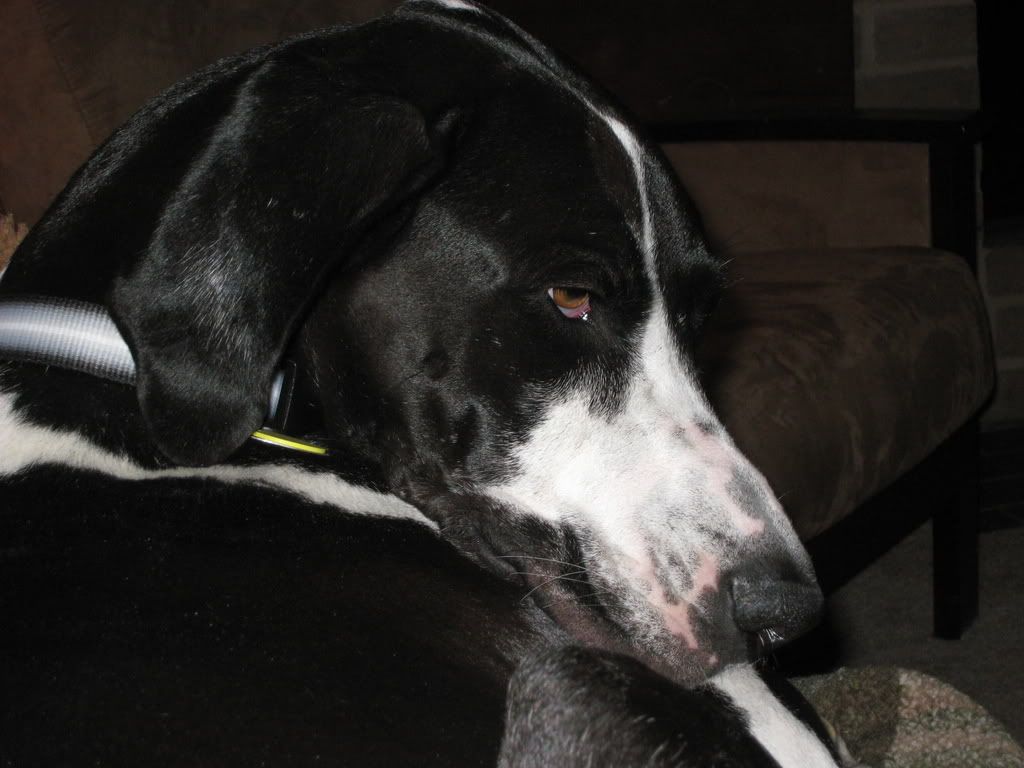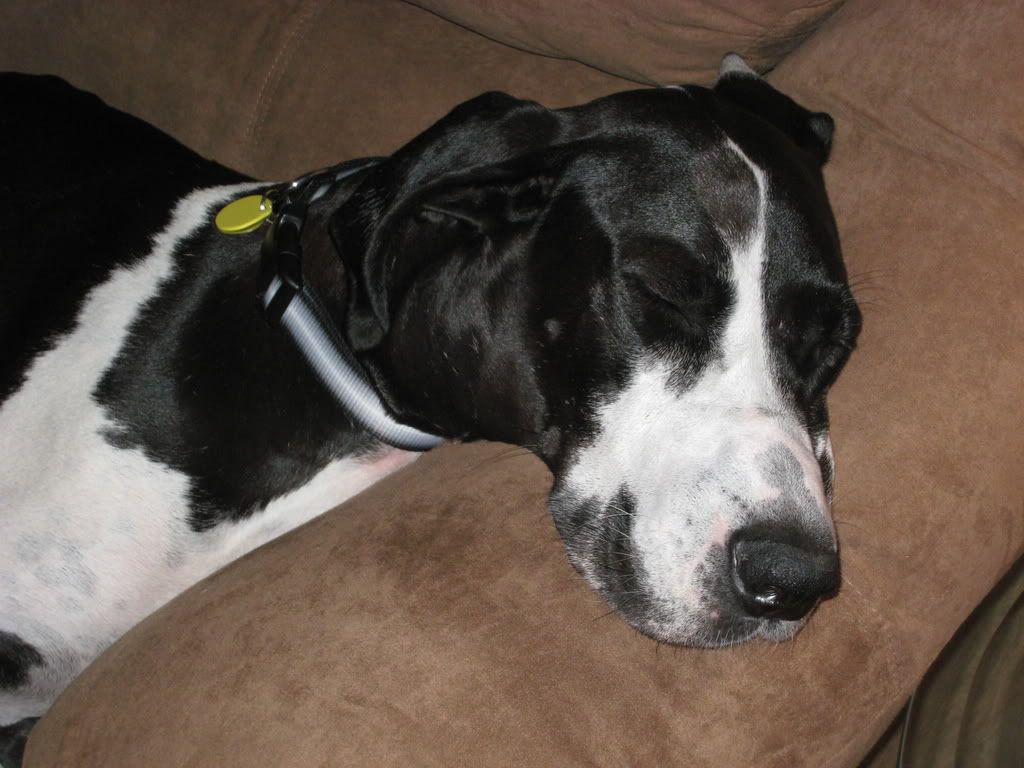 Matilda was rescued and had terrible mange, but now look at her now she is just so beautiful. Finding her forever home was the best thing that could have happened to her, she has caring parents and a lovely sibling.... Waltzing Matilda..welcome home darling..love your new collar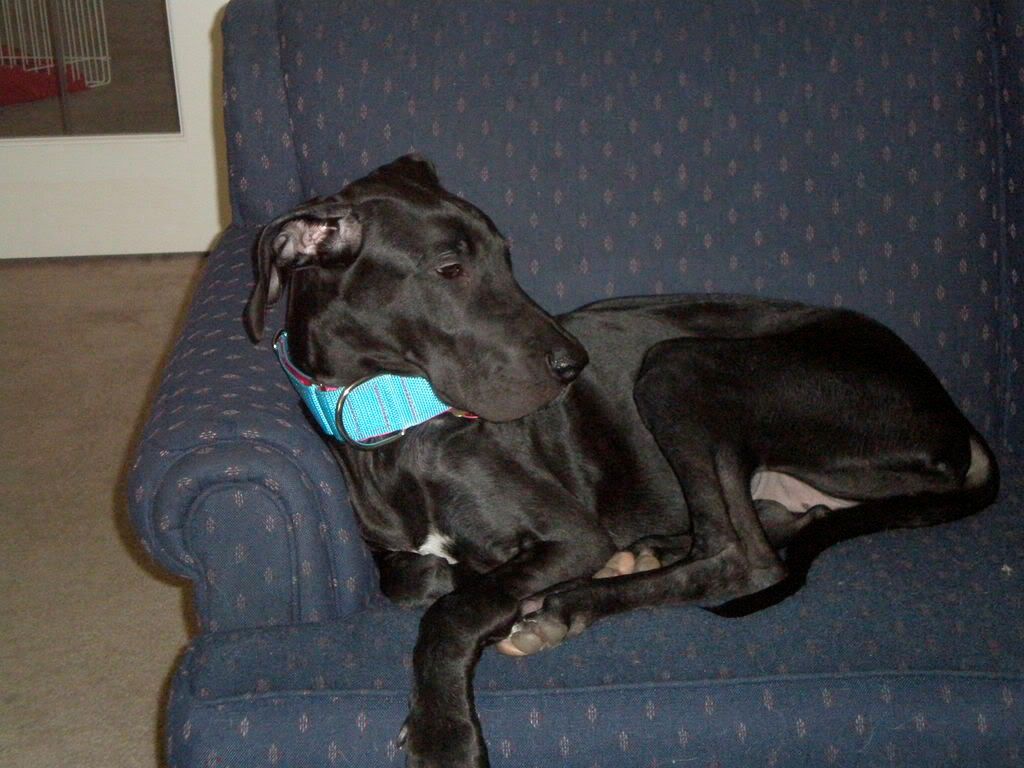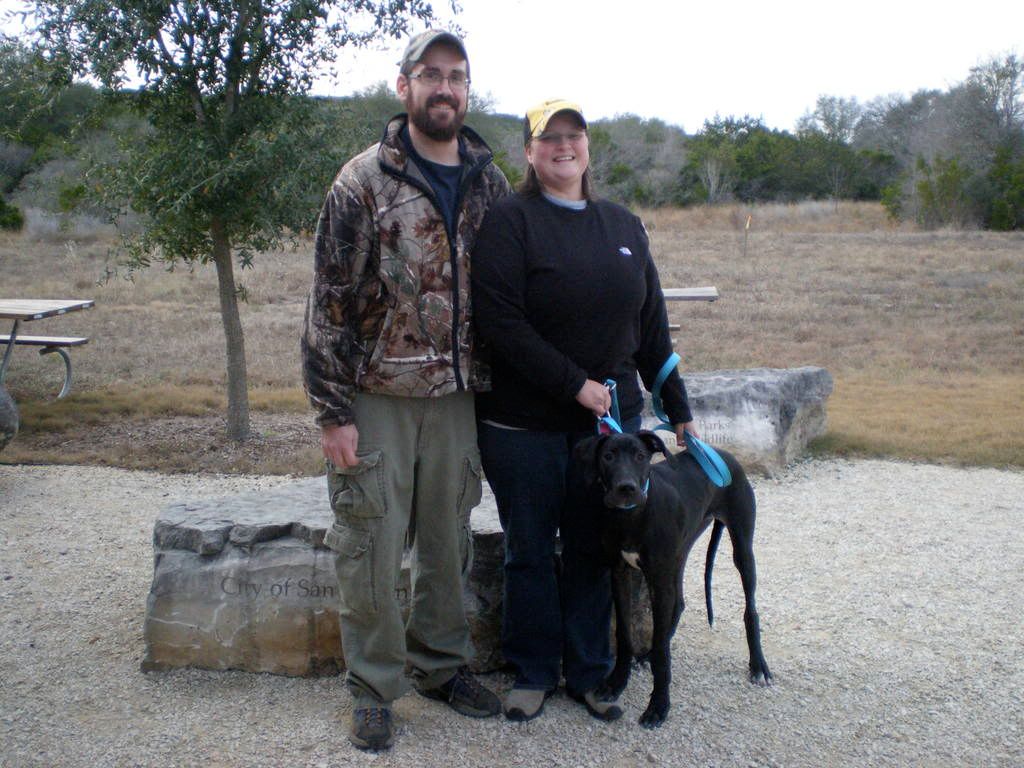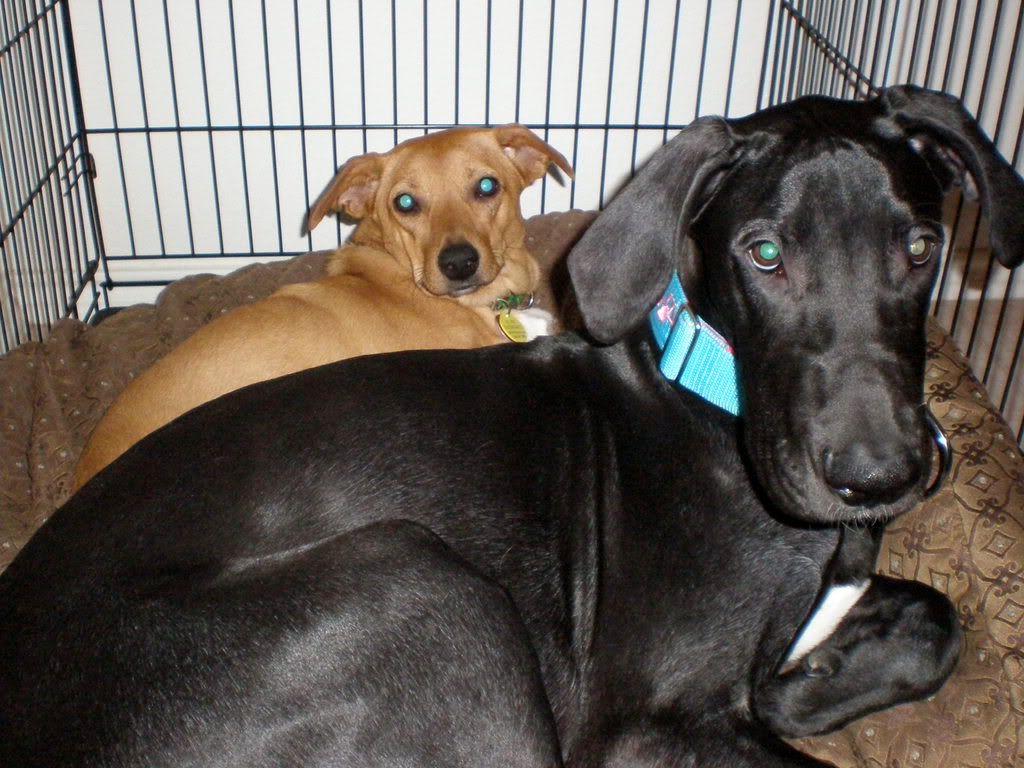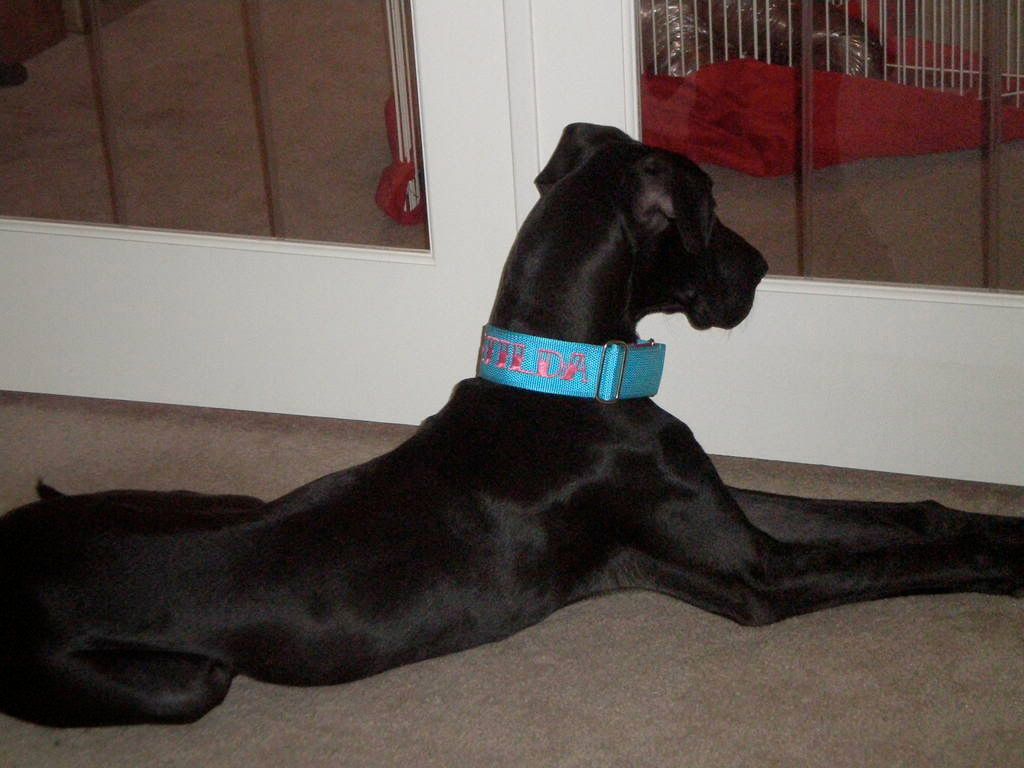 January 2009
What a great way to start off the year. Bradley whos owners wanted to swop him for a washing machine, yes i did say wasing machine has found that perfect home with his perfect family. HAPPY NEW YEAR !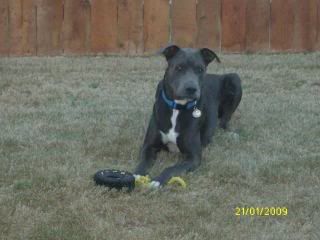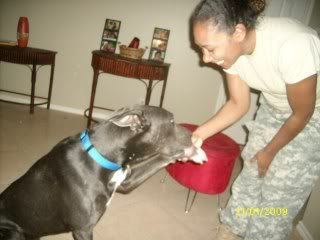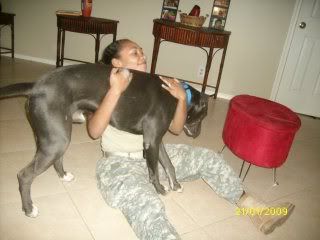 2008
Bella has her first Christmas...Merry Christmas Bella, welcome home. Thanks for giving Bella her forever home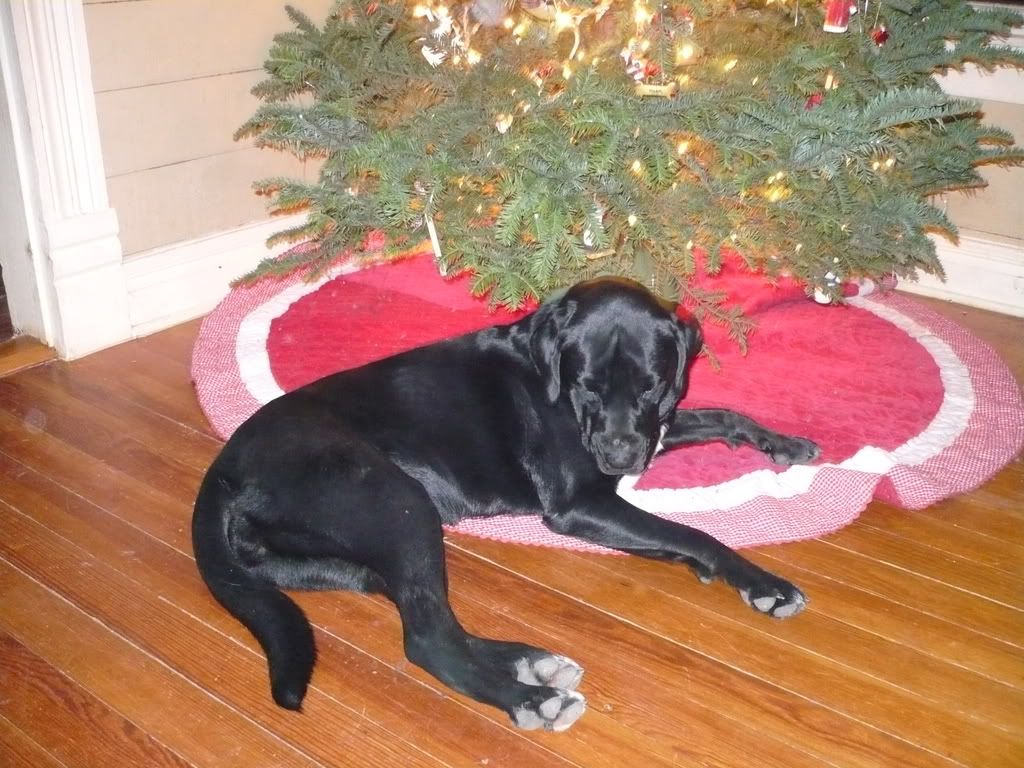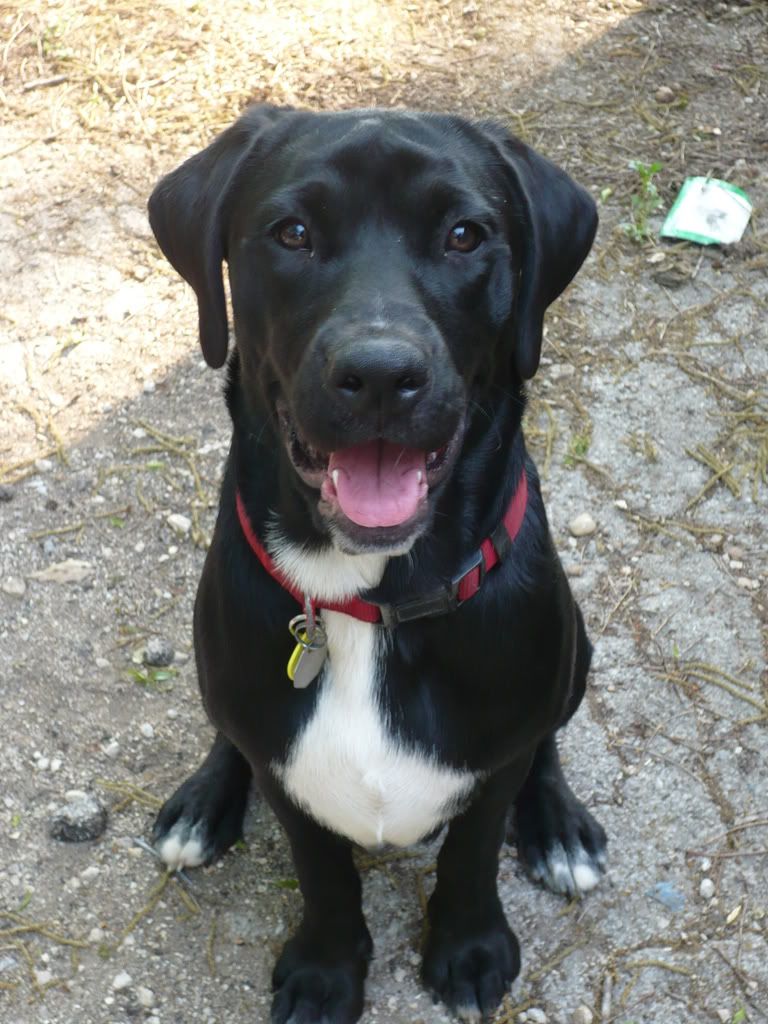 Cooper was found emaciated at 7 months old, what a great update to see how stunning Cooper is with his new life and Chloe his fur sister
Life doesnt get any better than this.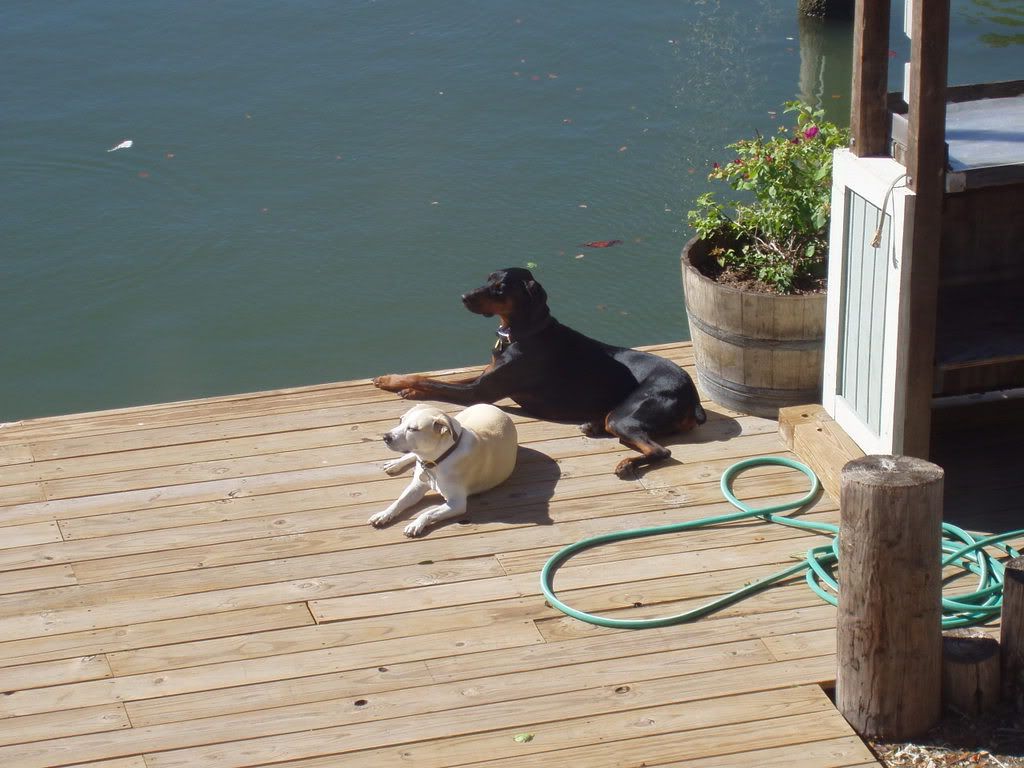 What a way to kick back and relax during a lovely afternoon.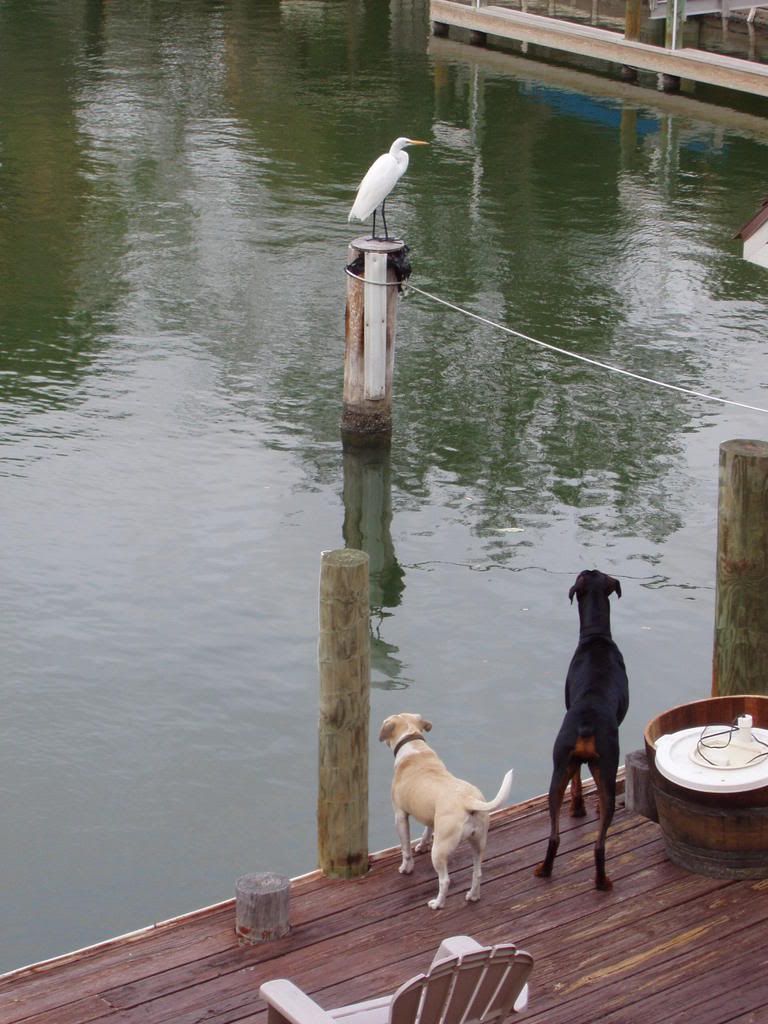 Sampson finds his new home, how happy he looks with "Santa Paws".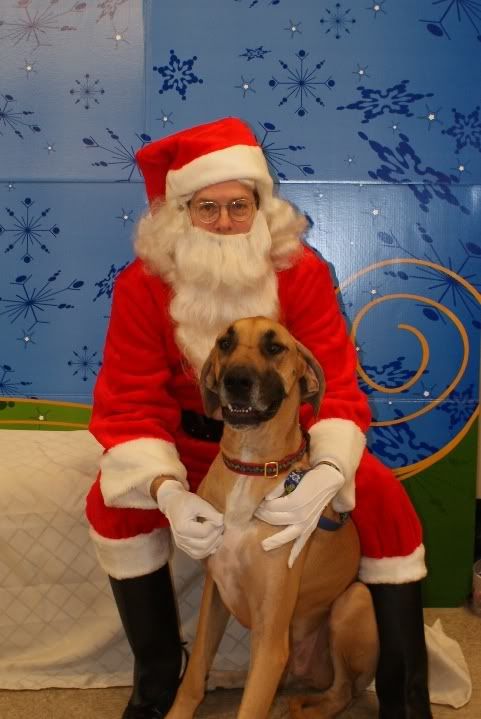 Guiness finds his forever home and he and his new sister Athena couldnt be happier, they are just meant to be, as you can see from the photos he is has arrived home...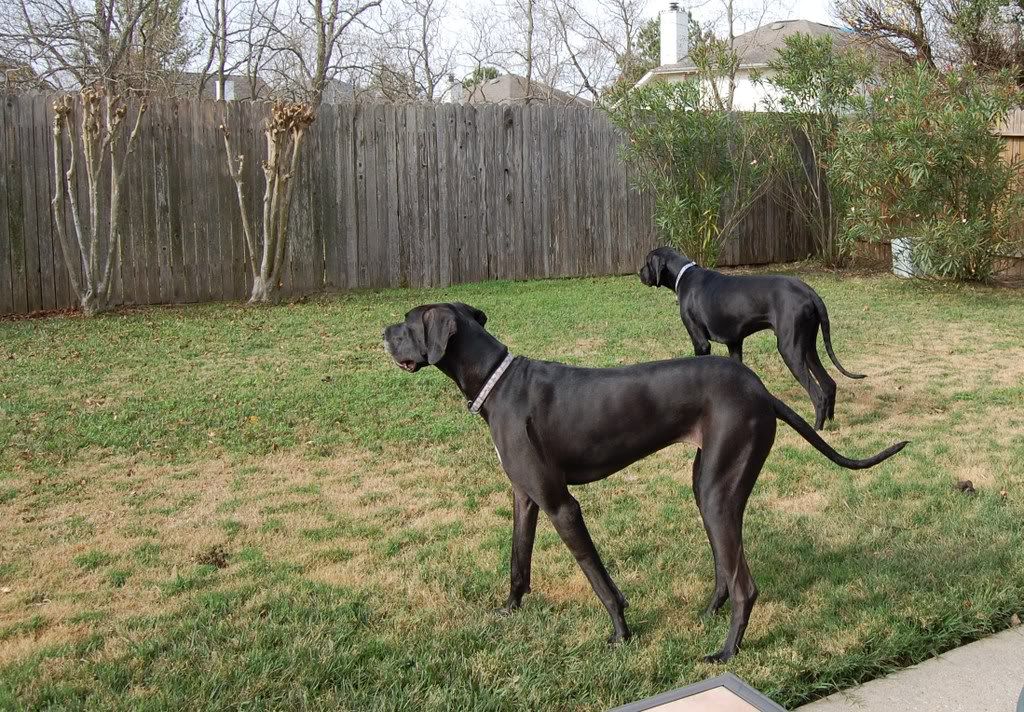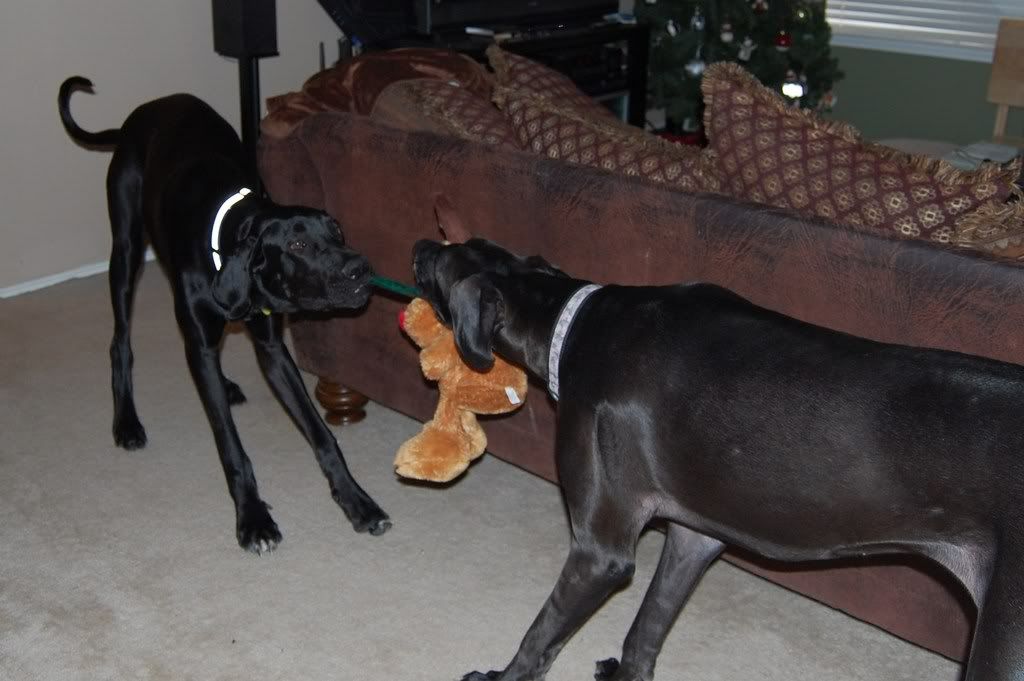 I am doing some very important things here... sleepies ...
November 2008
Kale (now Duke) was adopted by Debbie. He loves his new home and photos will be coming shortly.
November 2008
Peaches, an older dane came down being pulled from a shelter in Houston, within days she had a new home and a new fur brother, Rocky she is very happy and last i heard sports her very own coach collar. A picture says a thousand words...well check these ones out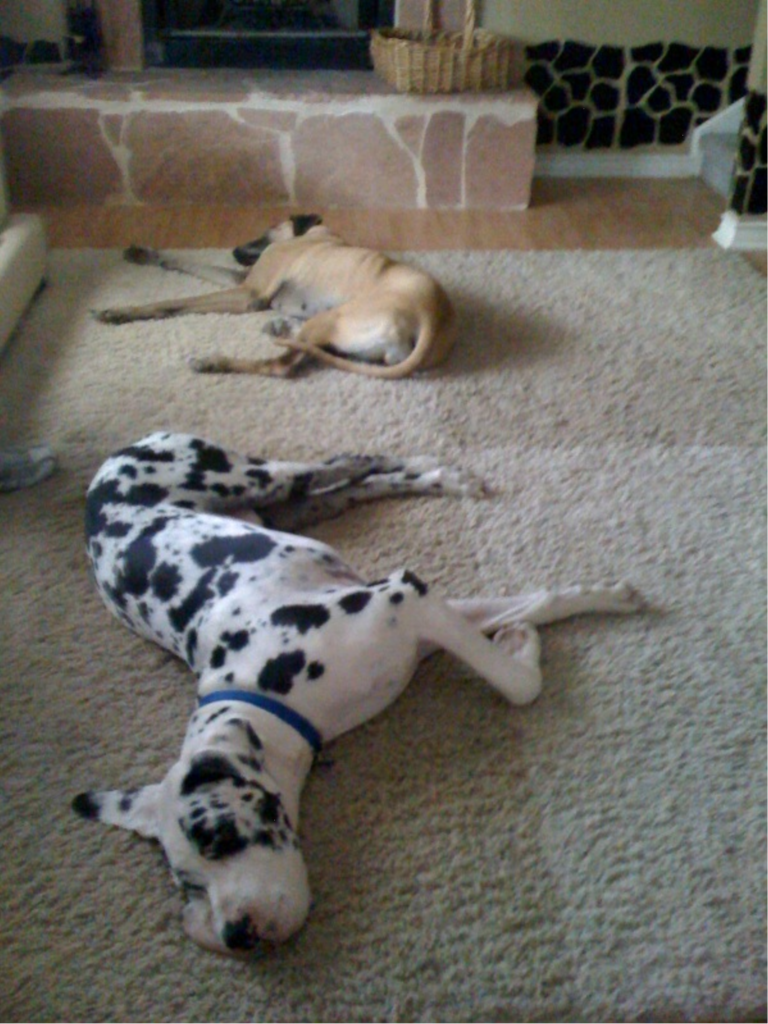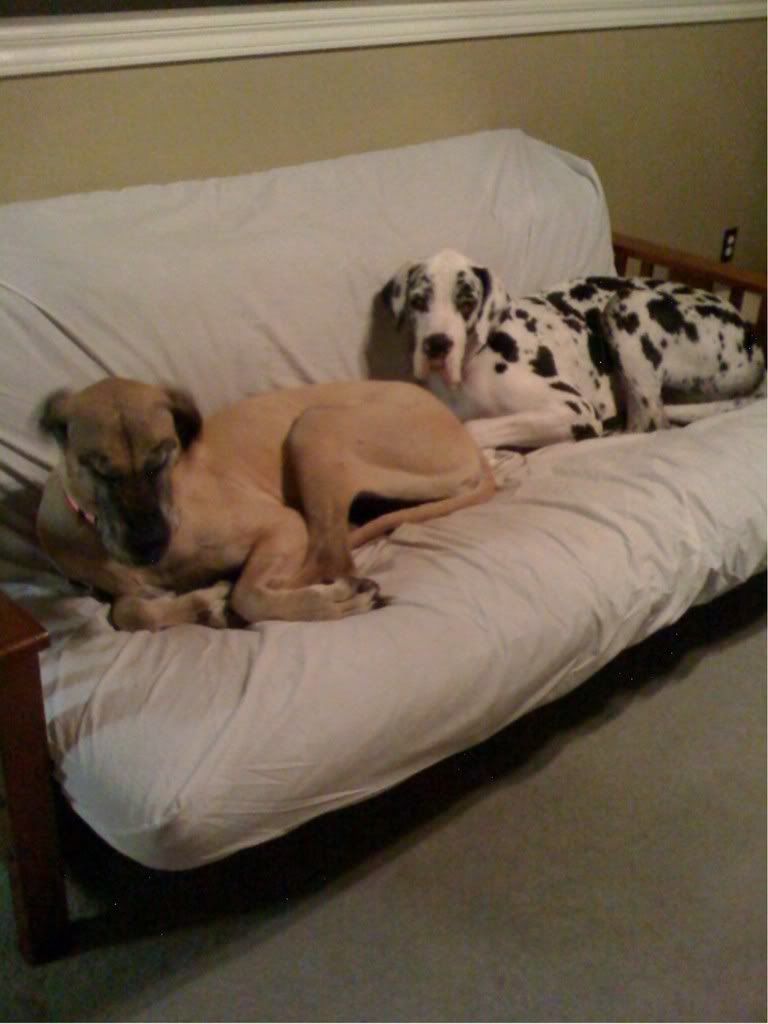 This is Cowboy. Cowboy and his sister Mystique's owner committed suicide and were sent to a vets, terrified, shoved into small cages the dogs barked and growled at the vets. Then call came in if you dont get these dogs now we are going to euthanize them, the dogs were scared and the vets took them as being aggressive. One of our volunteers Michelle drove up to Houston to pick the dogs up and bring them down to Jo Ellen. Thanks Michelle and Jo Ellen.
Check out the photos of cowboys new life, look how happy he looks with the kids, aggressive huh.......
http://adobe.kodakgallery.com/I.jsp?c=hpzfpxc.7j2t4vsw&x=0&y=-b6ddk0&localeid=en_US
Click a letter to find an animal or
view all
.
No Stories Found!
Click a letter to find an animal or
view all
.